Coverage for your Business in Worcester and Uxbridge, MA
Keeping Businesses in Worcester and throughout Central Massachusetts protected against Risk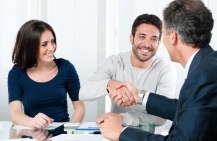 Equipment breakdown, employee injuries, data breaches, and claims of faulty products and/or unsatisfactory services are all risks that you face as a business owner. These and other risks can be very costly to you if you're unprotected, and for this reason it's very important that you have protection. Insurance provides necessary protection, and at A & P Insurance Agency, Inc. we have a comprehensive business insurance program. We tailor our business insurance program to individual clients.
We've insured commercial enterprises in Worcester and in communities throughout Central Massachusetts for almost 40 years, and also we know the needs of businesses in the communities that we serve. We work with A-rated carriers, and we offer a wide variety of insurance options. Whether you own and/or run a small business that you run by yourself and that has a location on Main Street, or you own and/or run a major company that employs thousands of people and that has locations all over the U.S., we'll help you.
Business Insurance Coverage Details for Businesses in Massachusetts
Business insurance covers property and liability risks. It can be purchased as part of a business owners policy (BOP) or as parts of standalone policies. Business owners policies (BOPs) are often purchased by small and medium-sized businesses, and standalone policies, packages, and/or plans are often purchased by large businesses.
BOPs contain a wide variety of coverages, which include property, liability, business auto, and workers compensation. Standalone policies can contain the same coverages that are contained by BOPs, but they can also contain many other coverages. Errors and omissions (E&O), employment practices liability (EPL), and directors and officers (D&O) are coverages that can be parts of standalone policies but that cannot be parts of business owners policies.
We offer umbrella policies, endorsements, and riders, which can add to protection that's provided by business insurance coverages. We'll help you select the right coverages, and also we'll ensure that any solution that you purchase is fitting.
The coverages from which you can choose include but are not limited to:
Commercial property insurance
Commercial general liability
Business owners policy (BOP)
Inland marine insurance
Commercial auto insurance
Commercial umbrella insurance
Workers compensation
Crime insurance
As a client of ours you may be able to save money and time if you take advantage of benefits and discounts for which you may be eligible. To learn about these benefits and discounts, contact an agent.
Experienced, detailed Agents keeping you and your Business secure
We know how important it is that businesses be secure and have insurance agents that help business owners through claims processes. For this reason, we thoroughly assess business owners' needs and assist business owners through claims processes.
Once we know and understand the needs of business owners, we search for the right coverages. At the points that the right coverages are identified, we create the best possible options.
In order to ensure that coverages are always current and that the rates that business owners that we serve pay are always competitive, we regularly and closely review policies and plans that we write. If and when possible, we include the business owners that we serve in policy and/or plan review processes. As a result, business owners that we serve can fully understand their purchases and be cognizant of needs for changes to coverages.
Contact us or call us today. To start on a policy, request a quote.
Additional Business Insurance Information:
At A & P Insurance Agency, Inc. we're proud to provide business insurance in Worcester, Uxbridge, Auburn, Shrewsbury, Whitinsville, and Grafton, MA. We also serve other areas in the state.
Related Products: